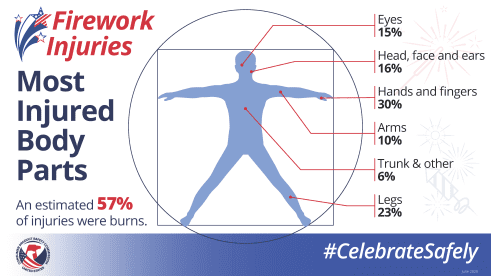 Fireworks are fun to watch but handling them can be dangerous. They can cause severe injuries to hands, fingers, face and eyes. This 4th of July, celebrate safely.
On average, 180 people go to the hospital ER with firework related injuries around the 4th of July.
Here are some safety tips:
Never allow children to play with or light fireworks
Always have a responsible adult supervise
Never throw fireworks at another person
Make sure fireworks are legal in your area before buying or using them
To learn more about staying safe and enjoying the holiday, go to the Consumer Product Safety Commission website.
Kahn Law Firm wishes you and your family a safe and fun 4th.