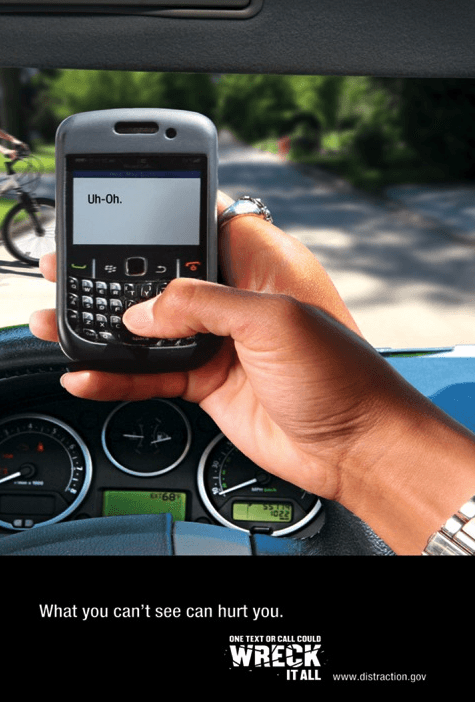 At any given daylight moment across America, approximately 660,000 drivers are using cell phones or manipulating electronic devices while driving, a number that has held steady since 2010 according to distraction.gov.
Distracted driving is any activity that could divert a person's attention away from the primary task of driving. All distractions endanger driver, passenger, and bystander safety. These types of distractions include:
Texting
Using a cell phone or smartphone
Eating and drinking
Talking to passengers
Grooming
Reading, including maps
Using a navigation system
Watching a video
Adjusting a radio, CD player, or MP3 player
But, because text messaging requires visual, manual, and cognitive attention from the driver, it is by far the most alarming distraction. The best way to end distracted driving is to educate all Americans about the danger it poses. To learn more about what can be done to stop distracted driving, visit
distraction.gov
.